Advanced Mining Equipment

'Modern Equipment for Today's Prospector'

Welcome to Advanced Mining Equipment. We manufacture our own high quality power sluice right here in the USA.  Please click on any button to be directed to your area of interest within our website.

FINALLY A PRODUCT THAT DOES WHAT YOU NEED IT TO DO:

CATCH AND RETAIN ALL SIZES OF GOLD !!!

CC690 Power Sluice Opened to Operating Position

Collapsed position with wheels and legs stored inside for easy transport

Collapsed position with wheel assembly attached for easy portability

Overview of the CC690

The highbanker/power sluice you see in the above pictures is one we designed based on Canadian government/university research from Yukon placer gold recovery operations. We wanted a highbanker that could process more material (from a human standpoint) than other small scale mining equipment available, and yet still have a high rate of recovery for fine gold. In addition, it needed to be durable, easy to transport and simple to use. After 2 years of testing and development, the CC690 power sluice was meeting these criteria.

The CC690 folds together for rolling down to the dig site. It can then be quickly set up without tools and without tiny parts to lose. It is powered with a common 3 inch trash pump. The water is pumped through 2 inch hoses at 150 gpm.

The grizzly pivots to allow the user to dump the oversized rocks out onto an inspection plate before they are discarded. This is a very useful feature in the case of larger gemstones or quartz specimens. The -3/4 inch material that washes through the grizzly runs over some very aggressive aluminum angle riffles in the upper trough where all the 12 mesh and larger gold is trapped. The rest of the material continues down into the bottom trough. The bottom has 2 sizes of expanded metal riffle sections for capturing progressively smaller gold. They are 3/4 inch and 3/16 inch heavy gauge aluminum. Top and bottom troughs are 4 feet long by 1 foot wide. There is deep v-groove matting under heavy vinyl miner's moss under all riffle sections to securely retain all captured gold. Clean up is simple and the legs and wheels store inside the troughs when transporting.

To sum it all up: The CC690 will capture gold of all sizes with great efficiency. When compared to similar equipment, it can be readily demonstrated that the CC690 is sturdier, better built, simpler to use, and more easily transported. It is hands down the most capable power sluice available. 









Joseph Chmiel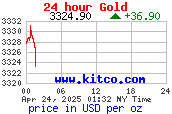 5 year old Jeffrey ready to get started.

Digging some gravel brought up from the creek.

Shoveling the gravel onto the grizzly.

Dumping the washed rocks off the grizzly.

As seen on the Outdoor Channel GOLD FEVER Show!